Portable HIFU For Wrinkle Removal Anti-Wrinkle Machine
stars, based on
( 0 )
reviews
The Ultrasound signal generated by HIFU can penetrate the dermis layer of the skin and reach 1.5mm to 4.5mm below skin surface. The temperature created by the ultrasound can reach 65℃-70℃ and stimulate collagen productions of tissues 3.0 to 4.5mm below skin surface. Our smart protection program could protect you from heat burn.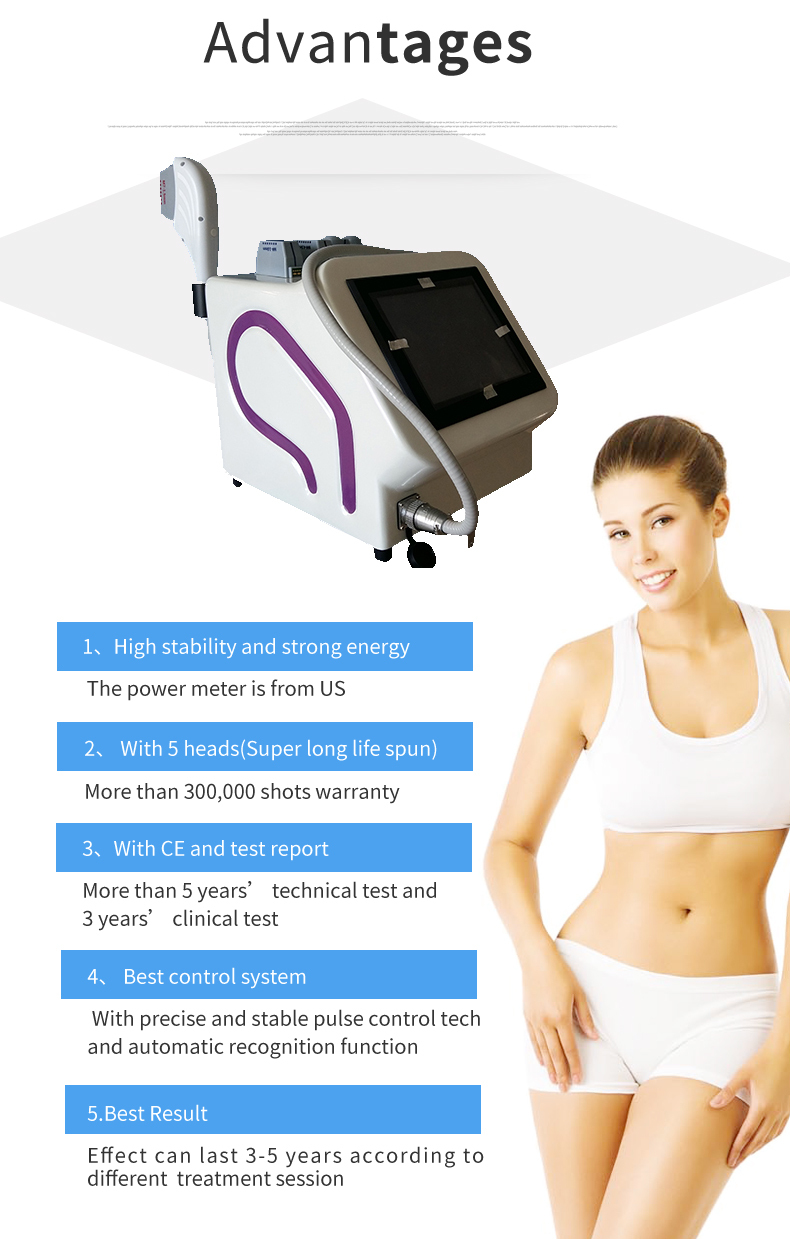 Main Function:
Improve sagging skin
Restore skin elasticity
Improve skin tone
Lift and tighten facial tissues
Keep younger again
Energy type:

HIFU(High Intensity Focus Ultrasound)
Cartridage:

M7-1.5mm,M4-3.0mm/4.5mm,S4-2.0mm/3.5mm
Display:

HID 10 inches 1024*768 pix
Energy Range:

5%-100%(5 per step)
Length:

5.0-30mm(1mm/step)
Power Input:

AC100-240V,50/60Hz
Step Size:

1.0,1.5 and 2.0mm

Your cart is currently empty.